English
Since I also work with people in and from different countries and got a lot of friends from Slovenia, I've decided to write some of the posts in English, to keep them up to date. So, friends, colleagues, this is for you! 😊 Anyway feel free to read in German about how our trip started (after a few beers there was this idea), arranging the flight tickets and on a test hike with some new equipment and sample pictures.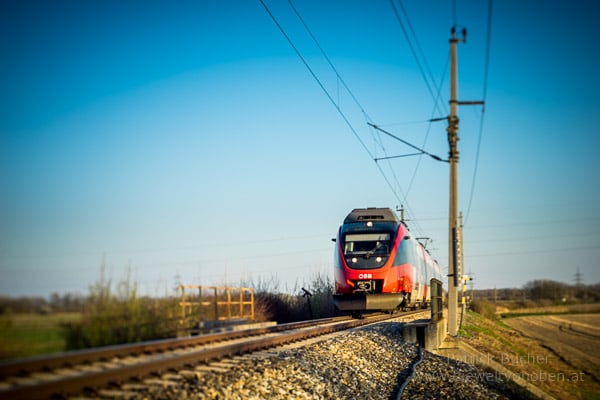 3 weeks
are between today and the begin of a 25 days adventure, starting on May 1st. We are still quite unprepared finding the stuff to take with us, however we finally have the trip itself finalized, meaning we know which train takes us when from where to where. Also, we have received our Visas meanwhile!
Moscow
We are starting from Vienna on May 1stin the evening, flying over to Moscow and will spend 2 days there. Beside meeting some of my (Patrick) Russian friends, we will probably do a usual sightseeing trip, visiting the Red square and the Kremling, and will depart on Wednesday night from the Iaroslavskaia Station towards Yekaterinburg. This will be our first ride with this train, the trans-Siberian railway, right away for nearly 26 hours to begin with.
Yekaterinburg
Yekaterinburg has some history of religion to show, and as we arrive on the 5th at 3:30 am local time, we will not book a hotel in advance. I assume it will still be quite cold, and for sure a couple of hours dark until the first ray of sunlight will light up the city, but having good company with my brother and for sure some liters of vodka with us I have no doubts it will still be fun. True to say I have some hope that the café's or bakeries open early.. 🙂
Novosibirsk
2 days of sightseeing and adventurous searching for a place to sleep later, the trip will continue into the deeper regions of Siberia, with roughly 22 hours of travel to the city called Novosibirsk. Novosibirsk was built in 1893 and is very known for its culture of theatres and music. Novosibirsk and the region can be cold, and by saying cold, remember your coldest day, let's say in Austria, and multiply it with 2. Now you are close to the average winter temperature in this area of Siberia. -40° Celsius are not seldom here.
Irkutsk, Baikal lake, Ulan-Ude
1.5 days later we are just ahead of our longest train-travel as of now. More than 31 hours will be between us in Novosibirsk and our next destination: Irkutsk. Irkutsk is near the Baikal lake, and is, with the region, my personal highlight of the trip. To mention, our next train leaves from Ulan-Ude which is a few hundred kilometers away, just on the other side of the Lake Baikal, but we did not plan any travel in advance since we will do this, hopefully successfully, onsite.
I have a lot of expectations from the Baikal region, hoping for adventure hiking trips up the hills, swimming in the 3° cold water in the lake which is hosting 20% of fresh water – worldwide, maybe some fishing and dancing with the wild bears and wolves. (OK, maybe no dance, but a selfie would be nice 😀 )
This area seems to be quite "touristic" for this region, and a lot of day trips or even longer ones can be booked with some agencies. The income and living costs in this region is said to be quite low, but the prices for such organized tours are even higher than somewhere else. A day tour could cost easily more than a 100€, which is basically just a car drive, then a guided hiking tour and a return to the hotel. Beside being pricy it also sounds boring, right?
Since this trip should be THE trip, we are searching for the unknowns, for that what we did not see or read anywhere yet, and nothing that would make it a wellness vacation. Without big plans, our aim, or in other words, our need, is to get from Irkutsk to the other side of the Lake Baikal, to Ulan-Ude, within roughly 10 days. It may be a very very long walk, or a train tour, maybe a flight or a taxi, or eventually a bit from everything. Whatever it will be, we will (try to) find the best but most exciting way to do so right there.
Vladivostok
Now I've got a little math exercise for you, and the times here are in Moscow time (as all of the trains run according to Moscow time, to avoid too much confusion with the 7 time zones the train is crossing) to keep it simple. So, don't worry about any time zones now.
Departure, Ulan Ude:
21.05.2017, 09:44
Arrival, Vladivostok:
23.05.2017, 23:55
The question is, how many hours will we spend in the train for this one transportation, from Ulan-Ude to Vladivostok, our final destination?
Vladivostok will round up our trip and we hope to see, beside the historical sights, some military infrastructure. Vladivostok has one of the strategic best and biggest military harbors in Russia, close to North Korea and Japan and not too far to the wider, "eastern" world. Usually war ships but also submarines should be there, but let's see what we can really explore.
Vienna
After roughly 2 days we will be leaving Vladivostok via Moscow back to Vienna, with 2 flights and 15 hours travel time all together.
I think in short, this is the high-level plan. Thumbs up! 🙂
Don't forget about the math exercise! 🙂
#P