Bled during winter

Someone may remember the post about the weekend vacation in Summer 2017 at this lovely place. One of my comments was about the romantic atmosphere, and that someone might use the chance for a proposal. Honestly – I did. And even better, she said yes! 😉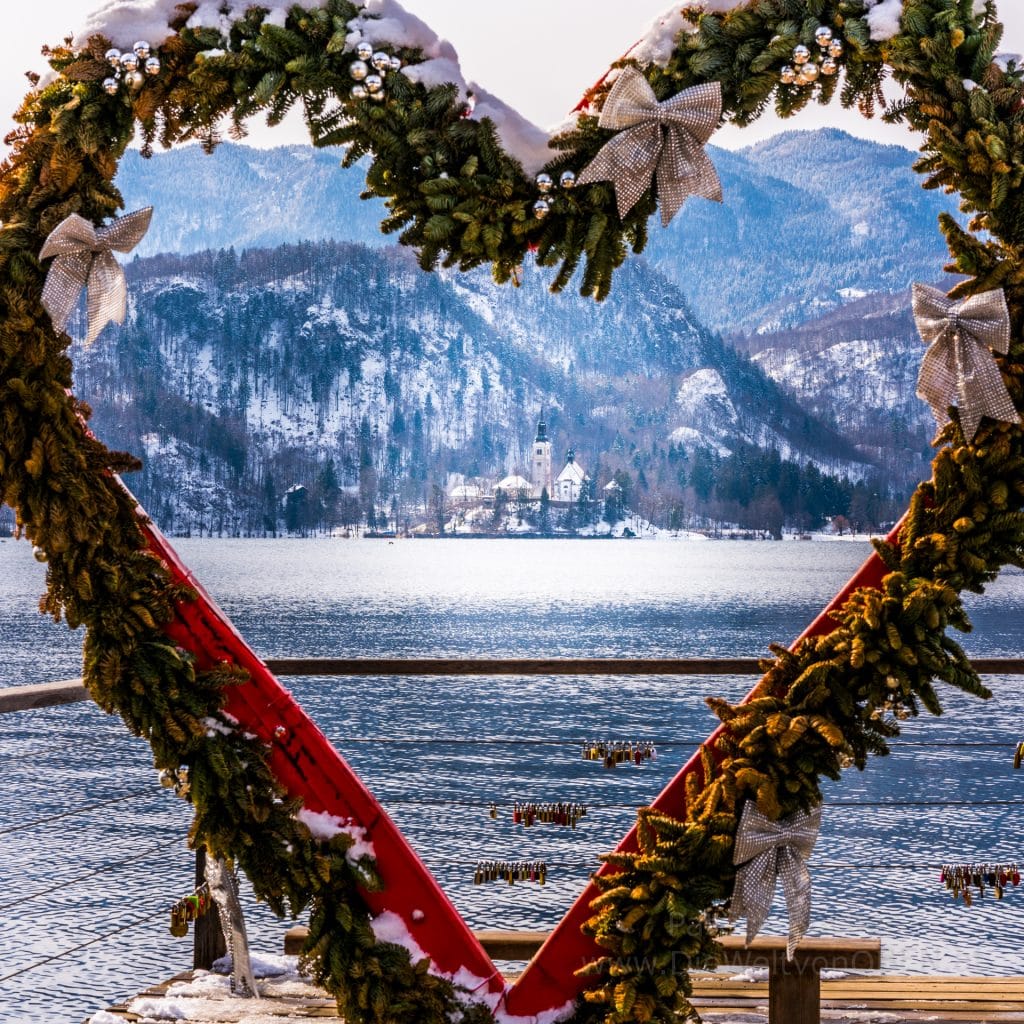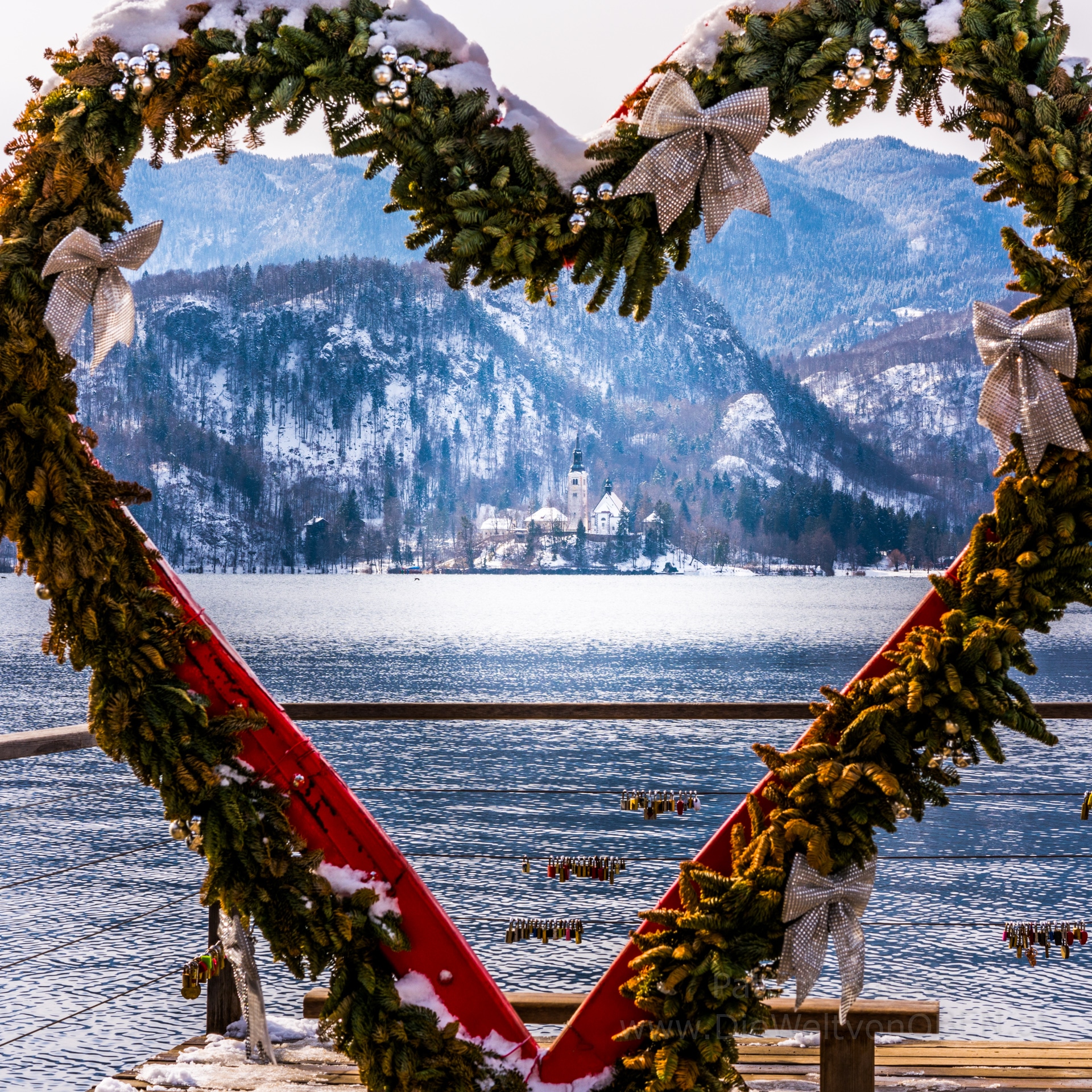 This time it was a surprise for my birthday, and only a week ahead Petra told me where she wanted to get me so I could get prepared. I was very excited since I saw a couple of pictures of this winter-wonderland via Instagram before and couldn't wait to get there. Since the idea was also, or mostly, about taking pictures, we planned accordingly for hiking and photography.
My photography equipment consisted of:
Sony A7RII (affiliate link)
Sony Zeiss 55/1.8 (affiliate link)
Sony G 90/2.8 Macro (affiliate link)
Sony Zeiss 35/2.8 (affiliate link)
Konika Minolta 17-35/2.8-4 (affiliate link)
Osawa 135/2.8 M42
50/1.4 M42
M42 tilt adapter
Backpack:
Lowepro Vertex 300 AW (affiliate link)
Camera Clip:
Peak Design CP-C (affiliate link)
DAY1 – around the lake
Prepared for cold temperatures we arrived in the Park Hotel Bled (book via this affiliate link!). The hotel is placed next to some nice restaurants, bars, the Casino and right at the wonderful lake. Parking was included and the reception lady was very friendly and spoke the local language, Slovenian, and German in addition. I didn't try with English but I am sure she could speak this as well.
We got, I admit, the room with the best view on the top floor of the hotel.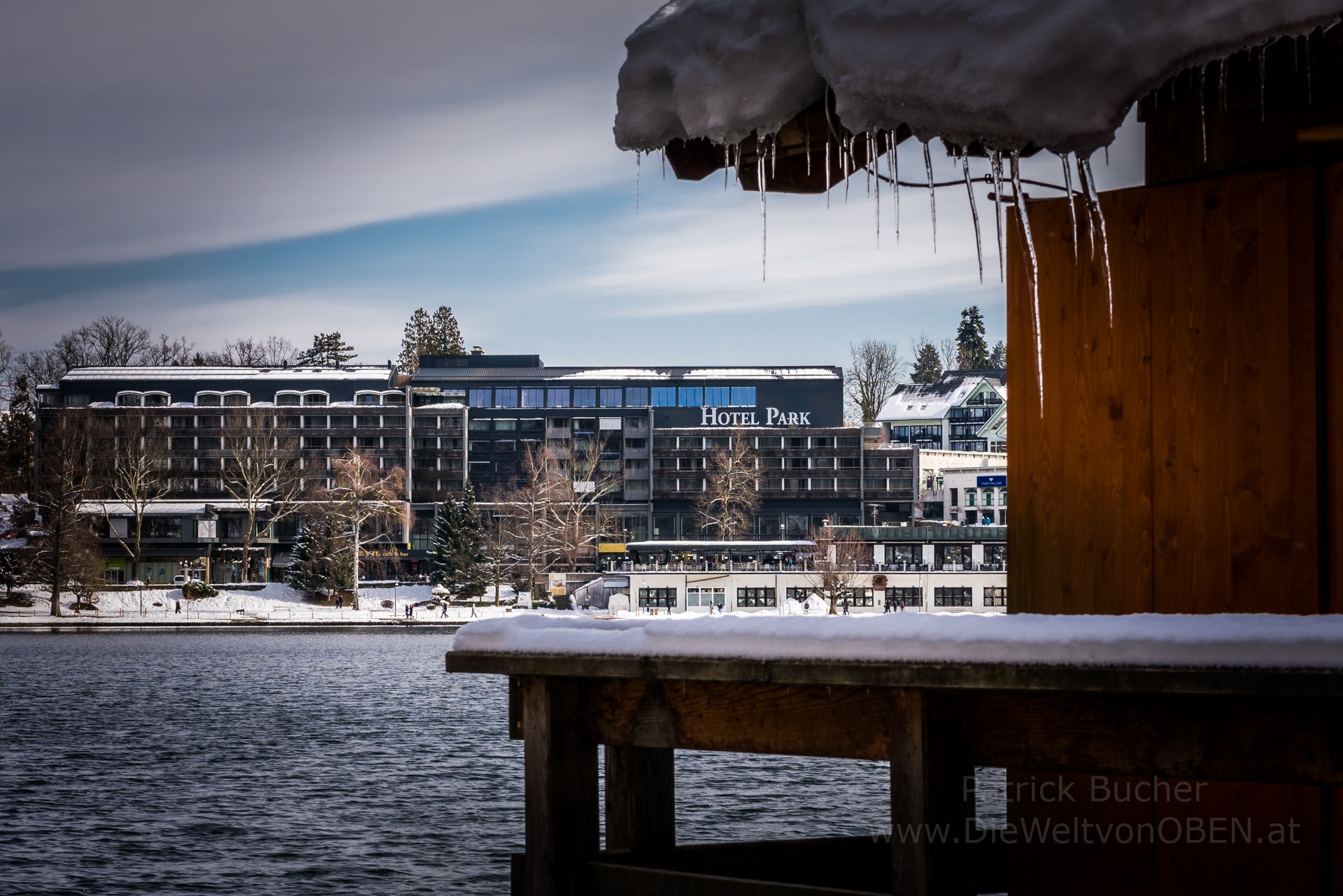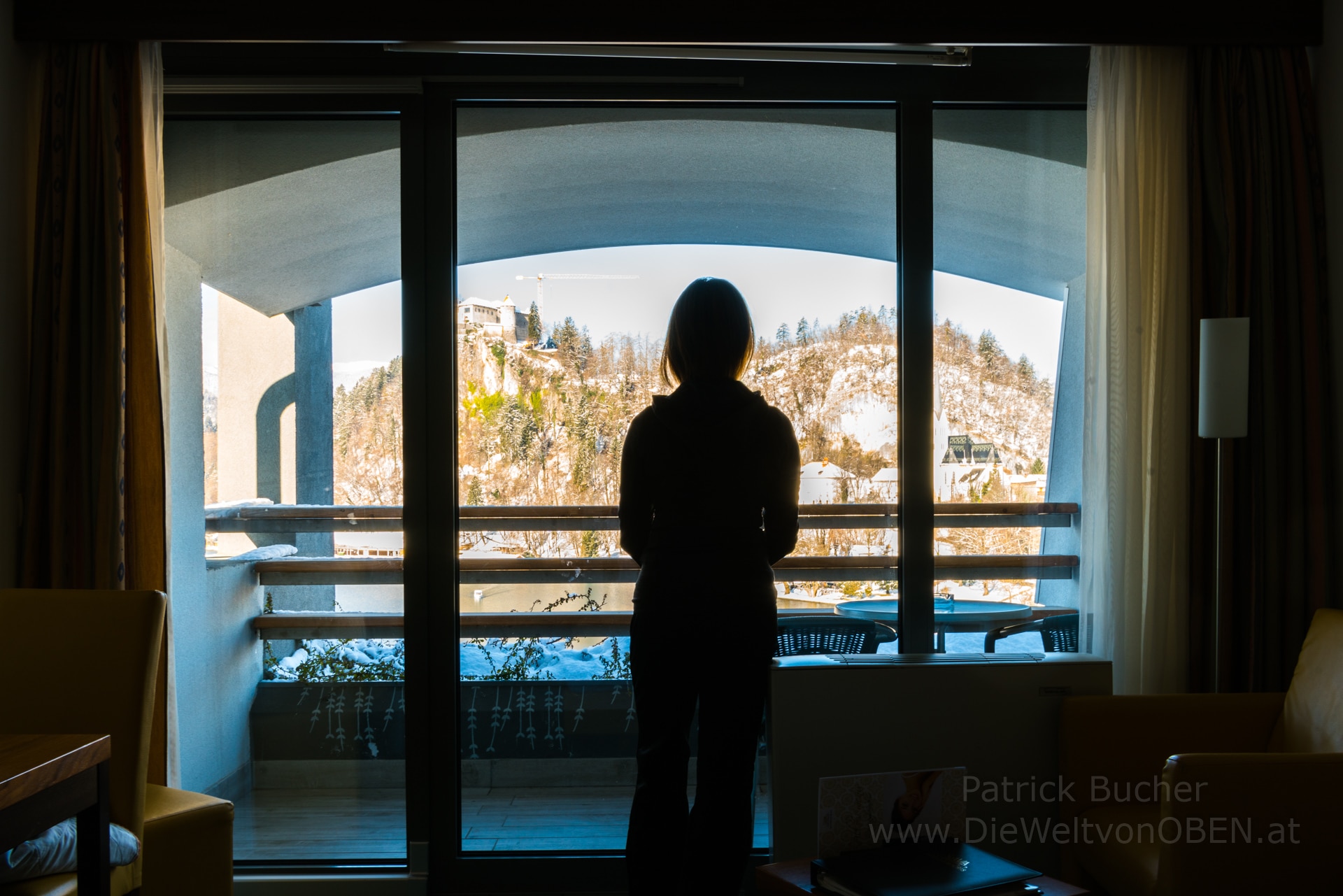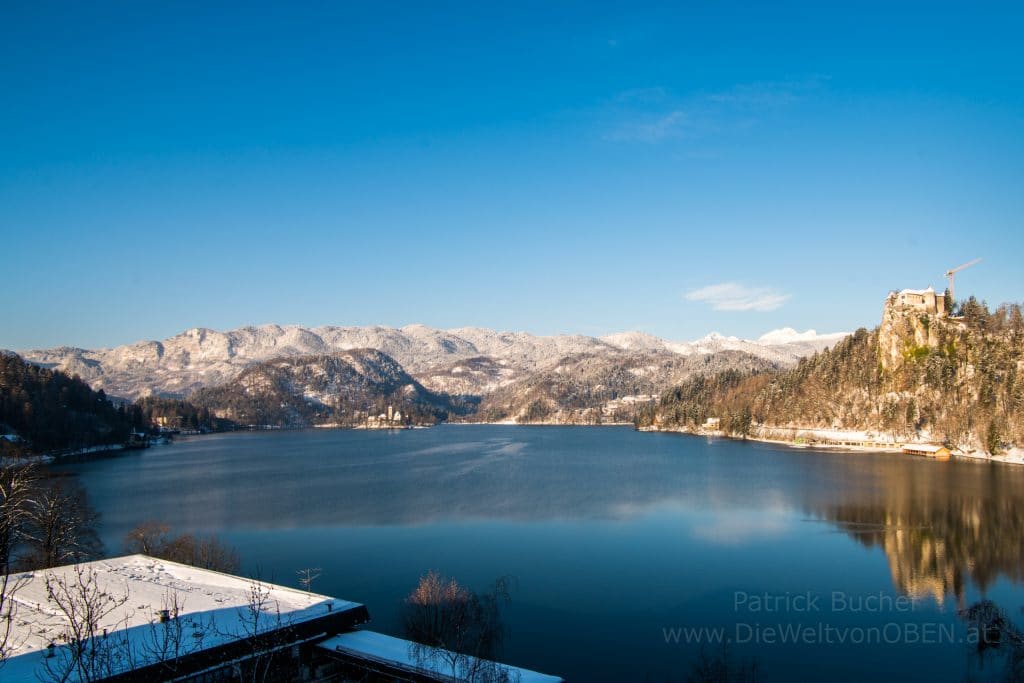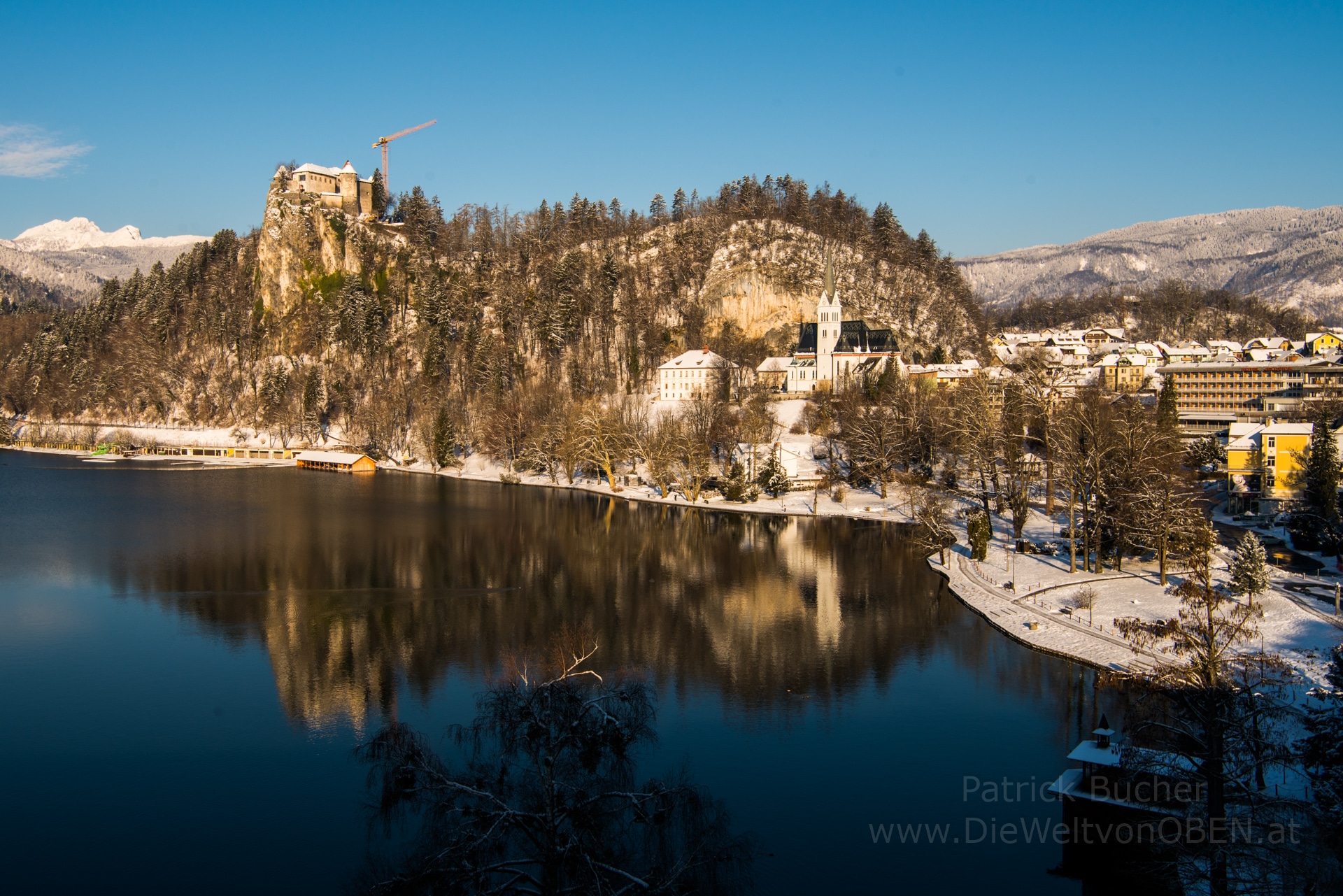 The Friday we arrived, it was very cloudy, but luckily the fog was high enough so the view was clear and fine for some pictures. We thought about hiking up to Tito's summer residence, however it should come differently. The walk was very nice though it was cold, and i shot a couple of pictures. Once arrived to the place where we thought we can walk up, it was closed unfortunately, so it was not possible to go there. So we decided to just walk around the lake, and around the next corner a guy was sitting and enjoying his cigarette. Passing by, we realized he had some nice paintings to sell, for 4€ only, so we asked for the one which we liked most. The guy wrote our names at the back of  the painting and gave his signature, and when Petra mentioned it was just my birthday this day, he suddenly said we should stand still and he started painting us on the backside. It was so much fun, everybody, especially him, was laughing a lot 🙂 The result was really nice and it will be a good memory of this trip! Afterwards we continued the walk around this beautiful place.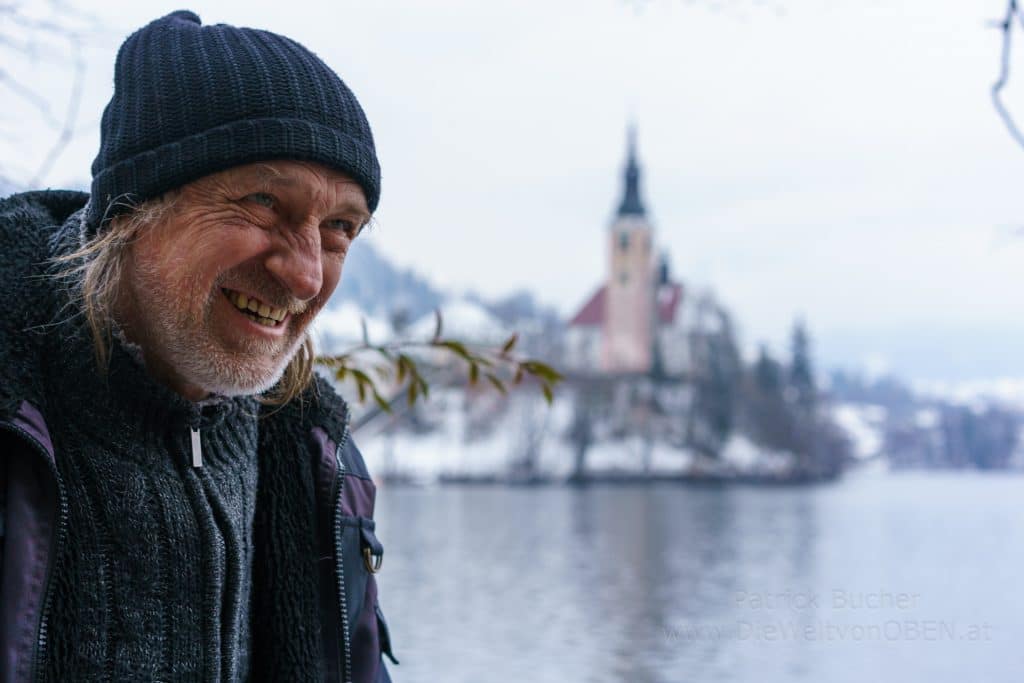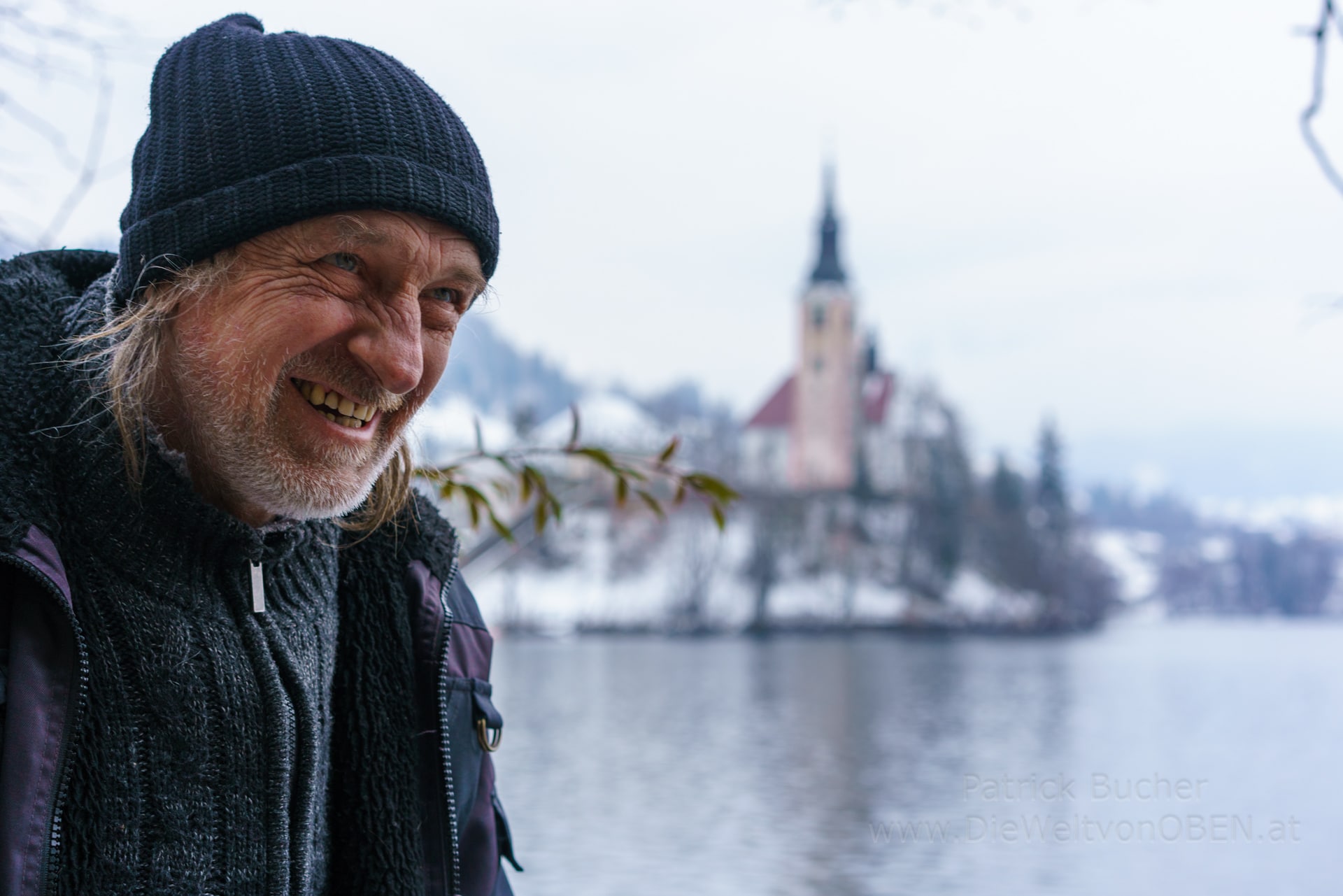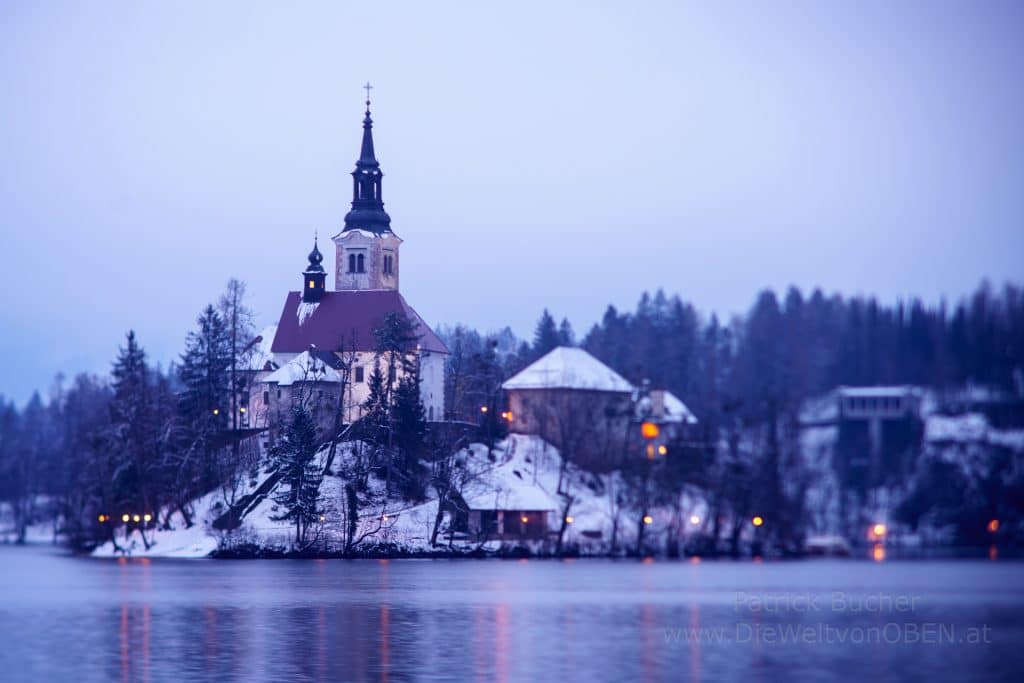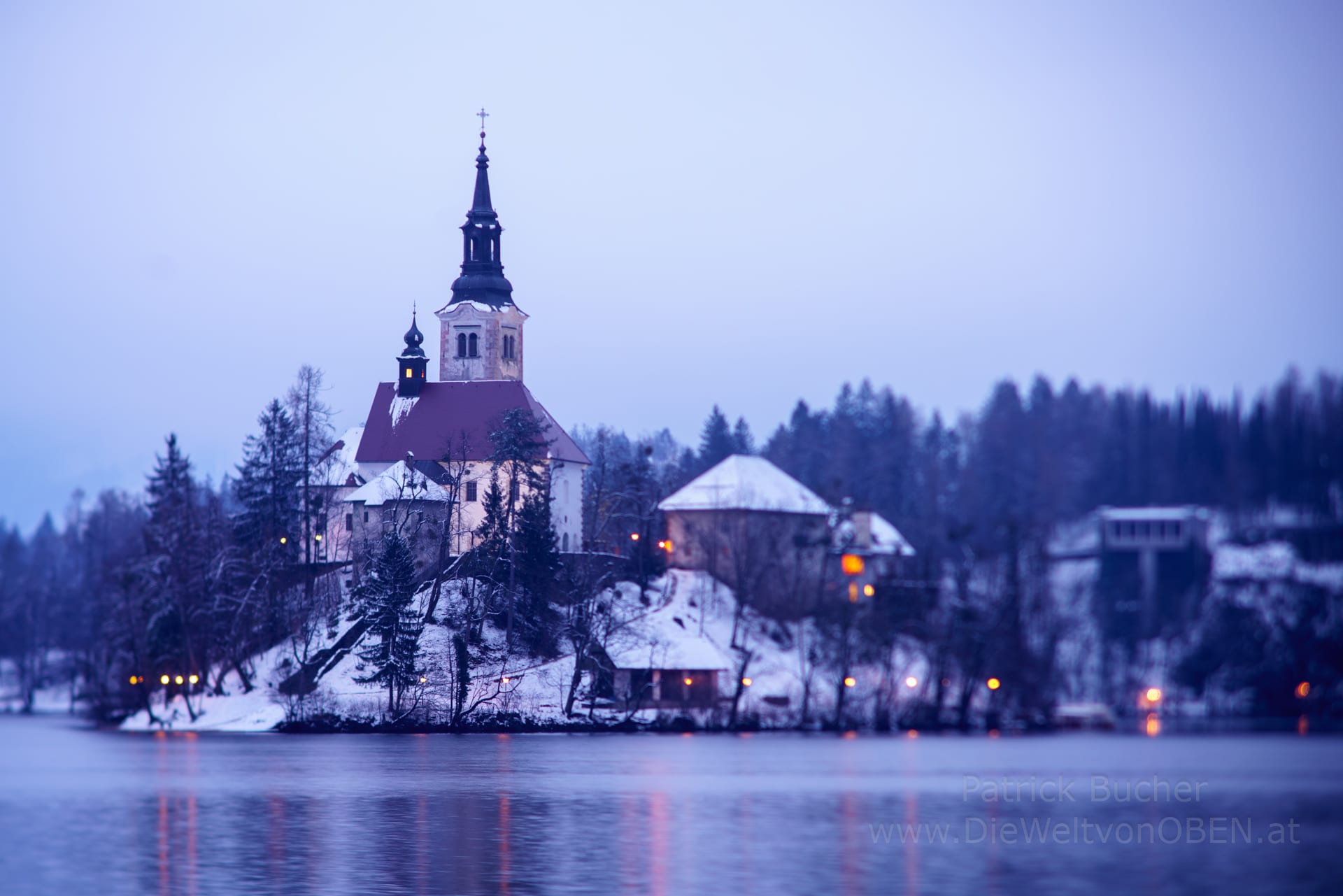 Day2
The second day started – as usual – with a big breakfast. We got a hint from Petra's father that the skiing location at Vogel should be amazing, and since it was just around 20 Minutes away we went there. The single ride with the cable car was 15 € up and back down – per person. Not cheap. Once up we quite quickly realized it was a mistake. Fog. But that much fog that you could only see 2 Meters. By far not perfect for taking landscape pictures 😀
After waiting for an hour or so we went back down, back to the parking area next to the lake Bohinj. By looking at the pictures I took, I think the fog up there had to happen so I was able to take these shots!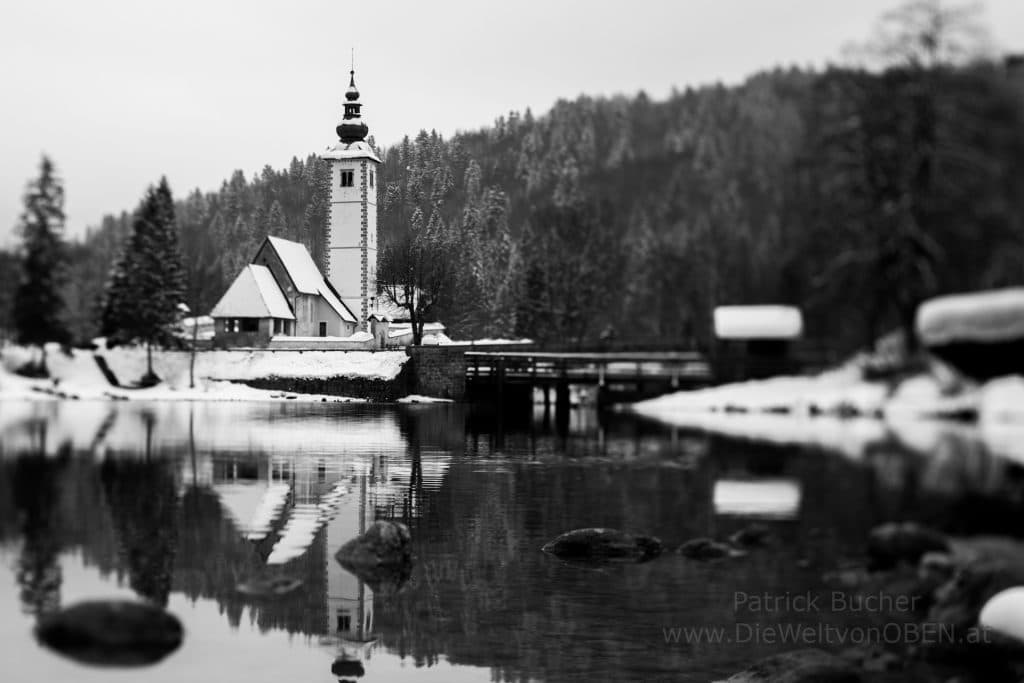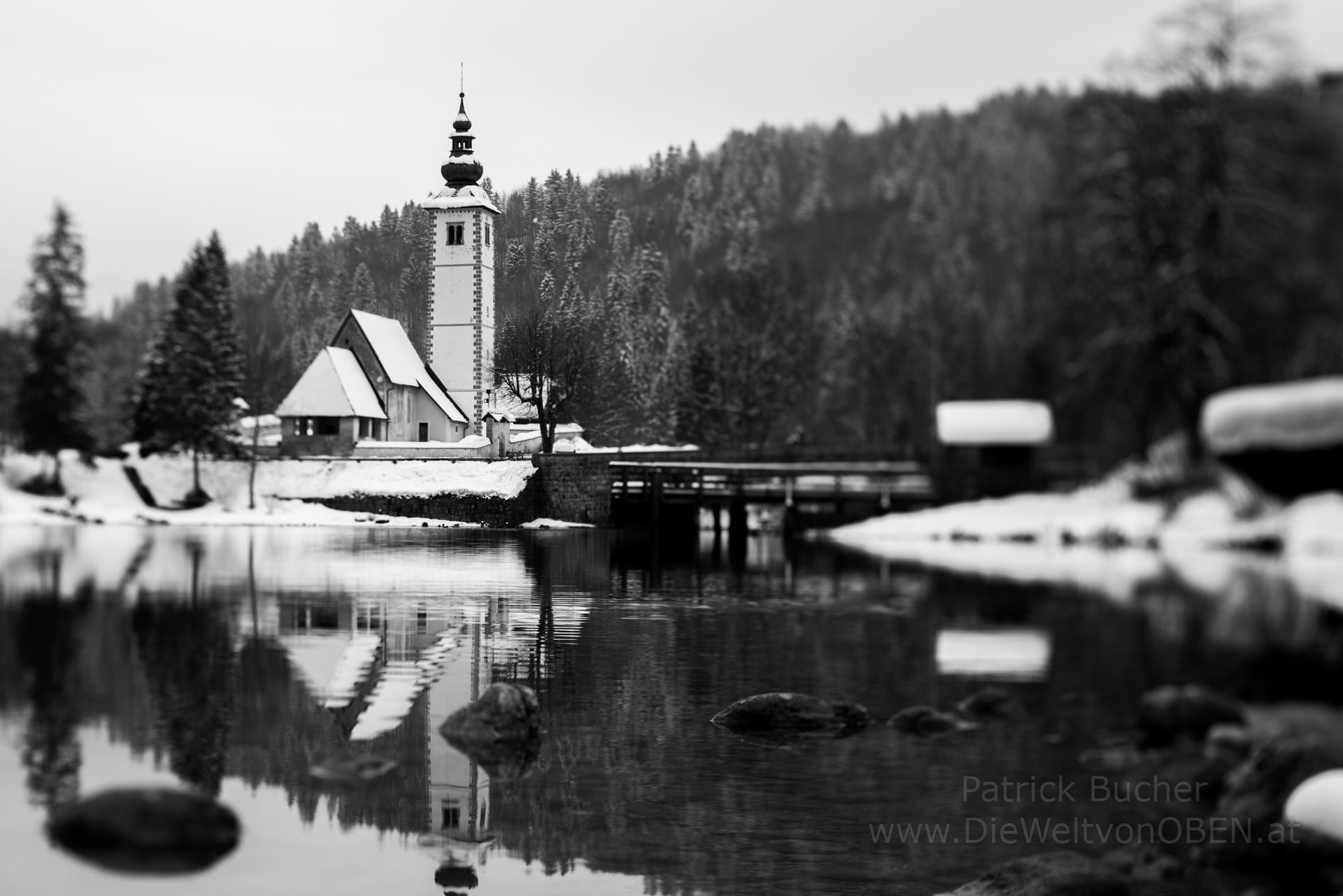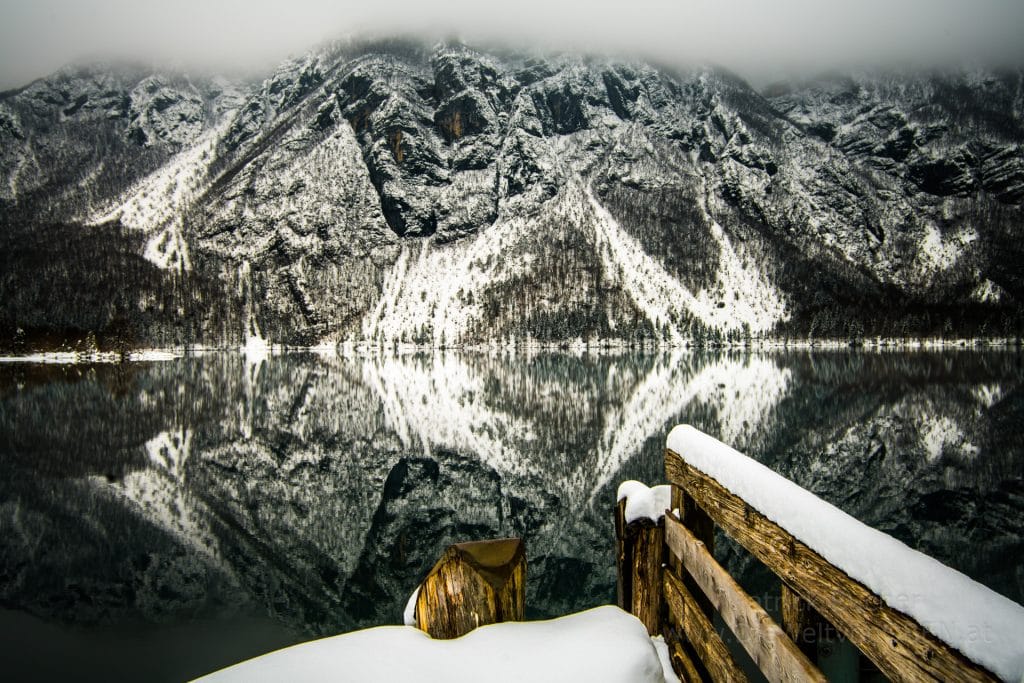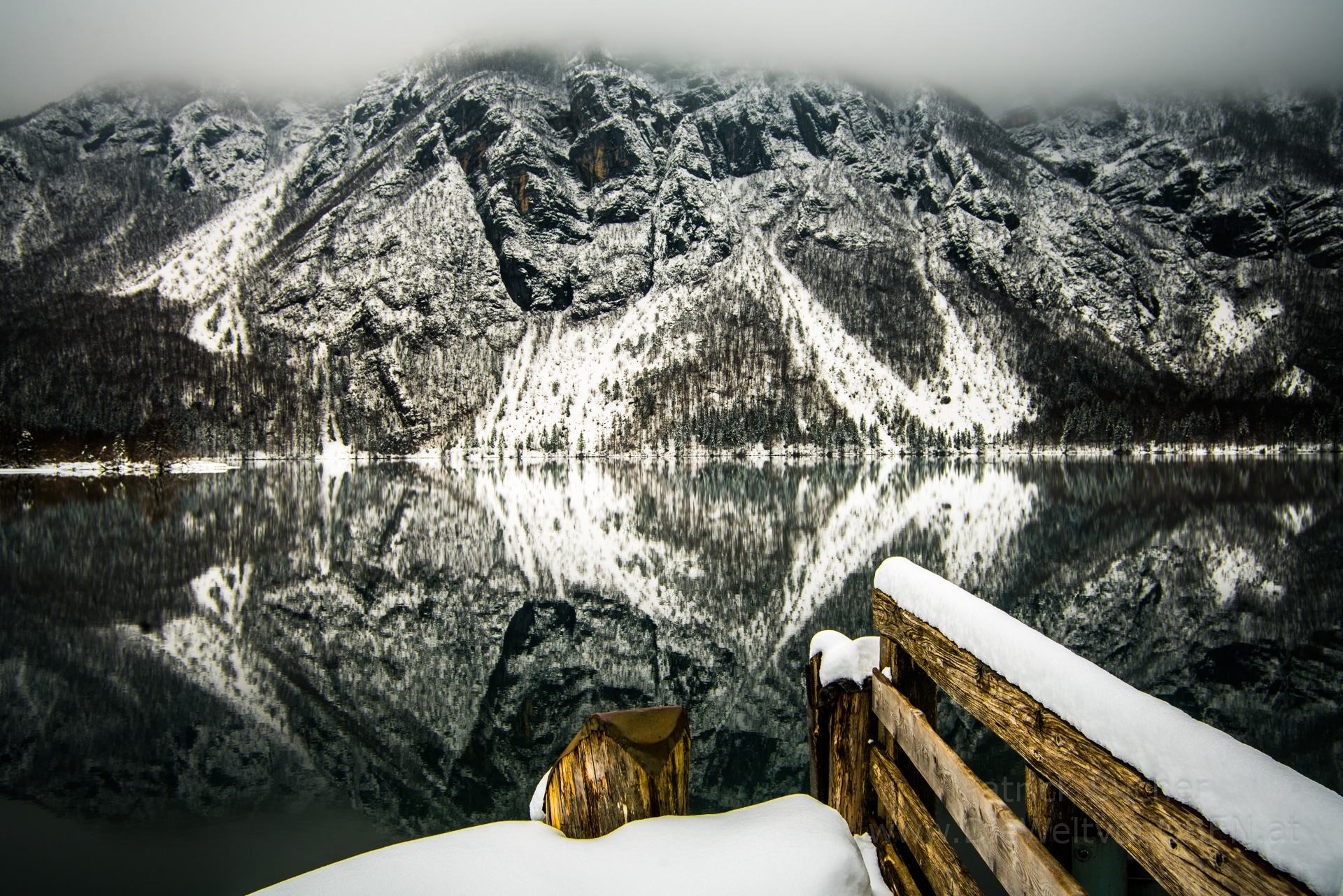 The evening we enjoyed at the hotel pool and in a bar later.
Day3
When the sun is up on the sky.. Finally! After checkout we went for an excursion, to the locked down area of Tito's summer residence. We made our way through, up the hill and were lucky with this weather, giving THIS view. We were the only ones, at least since the last snow, who walked up there as some old footsteps were covered with fresh snow.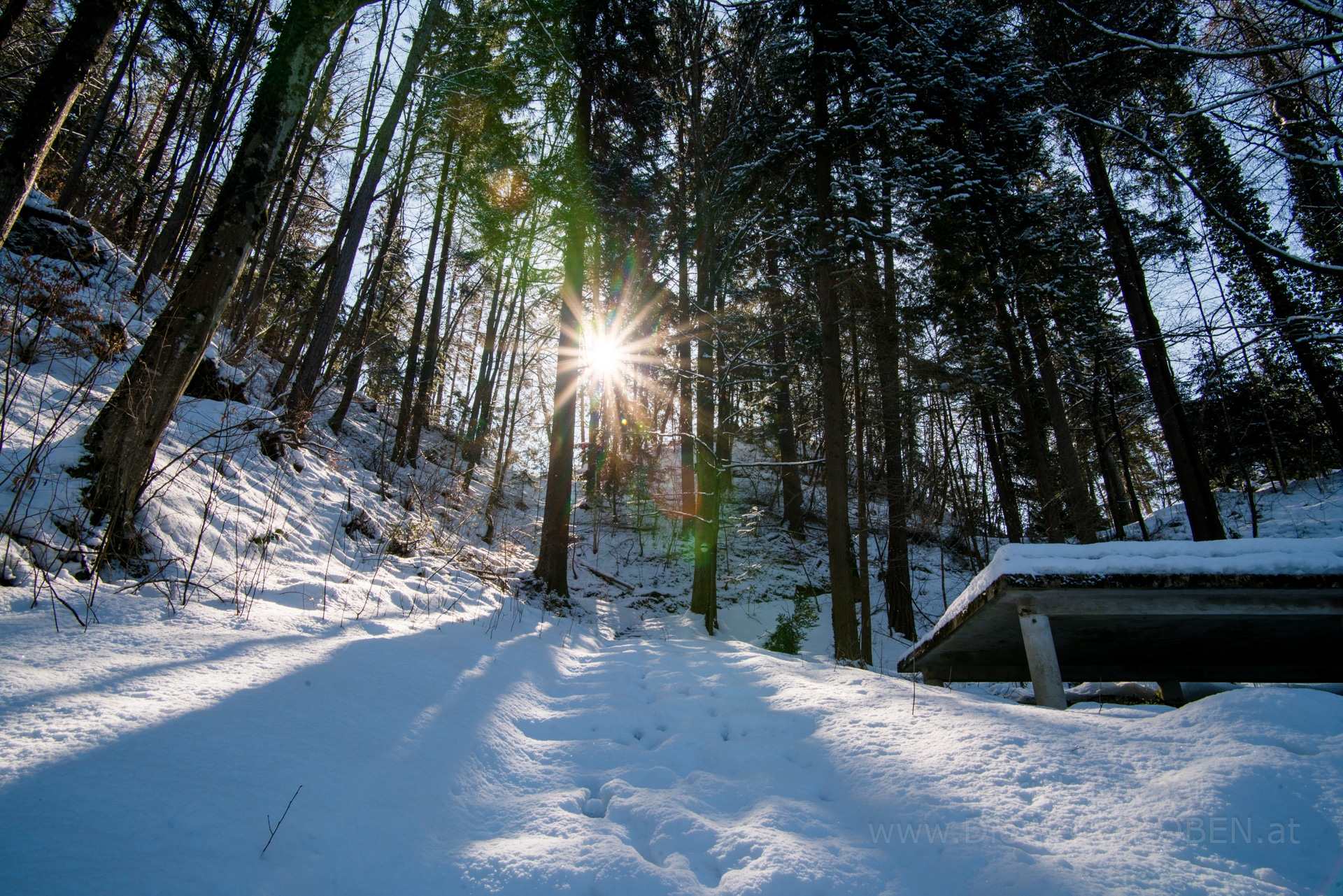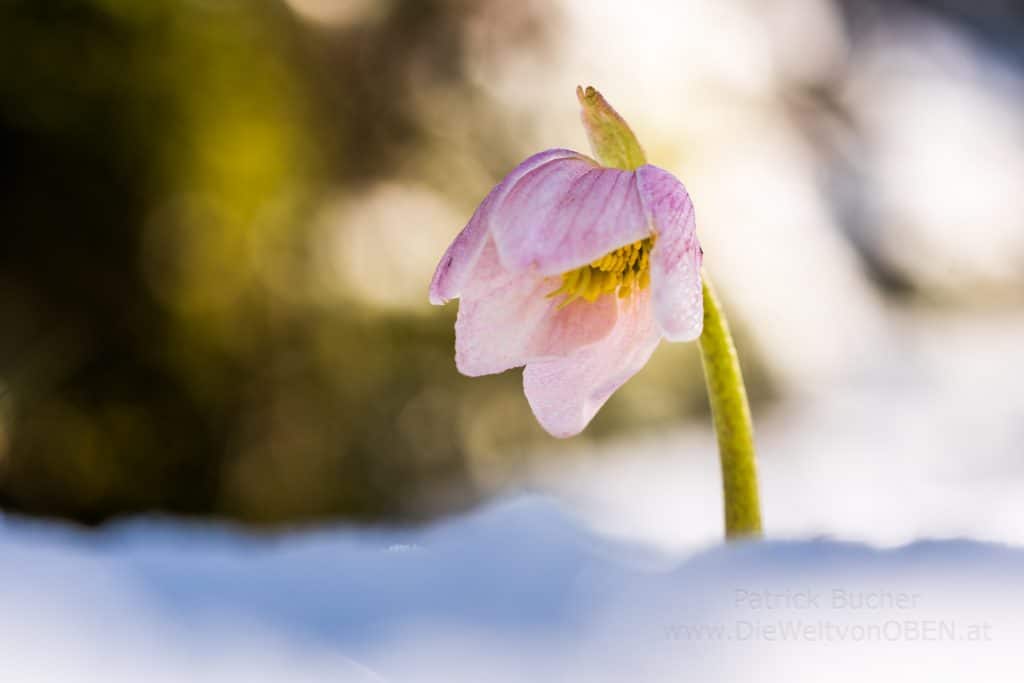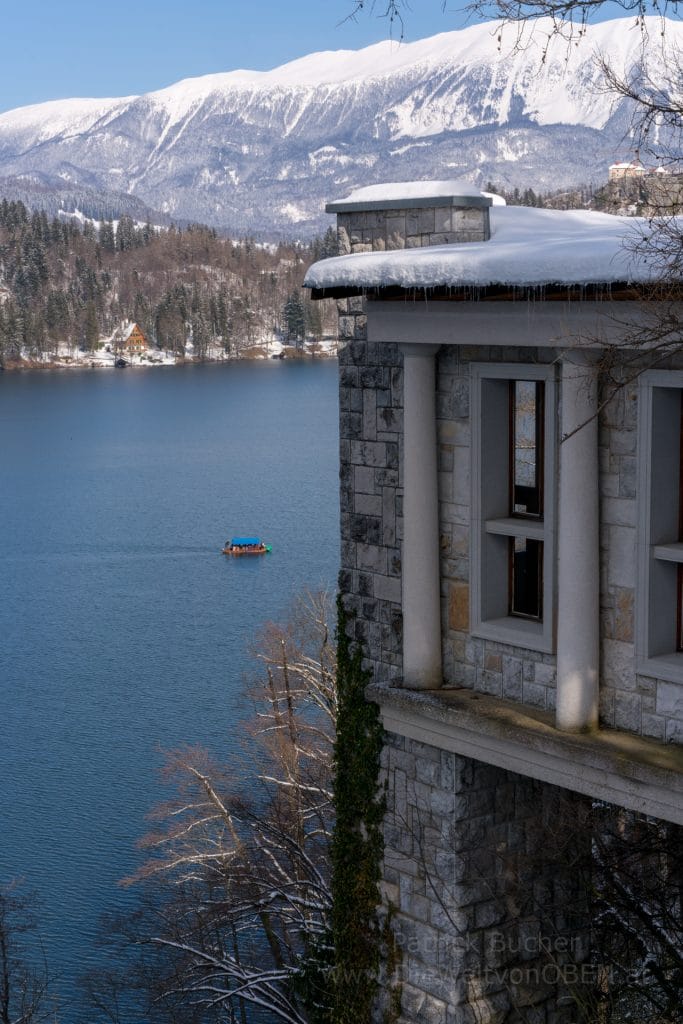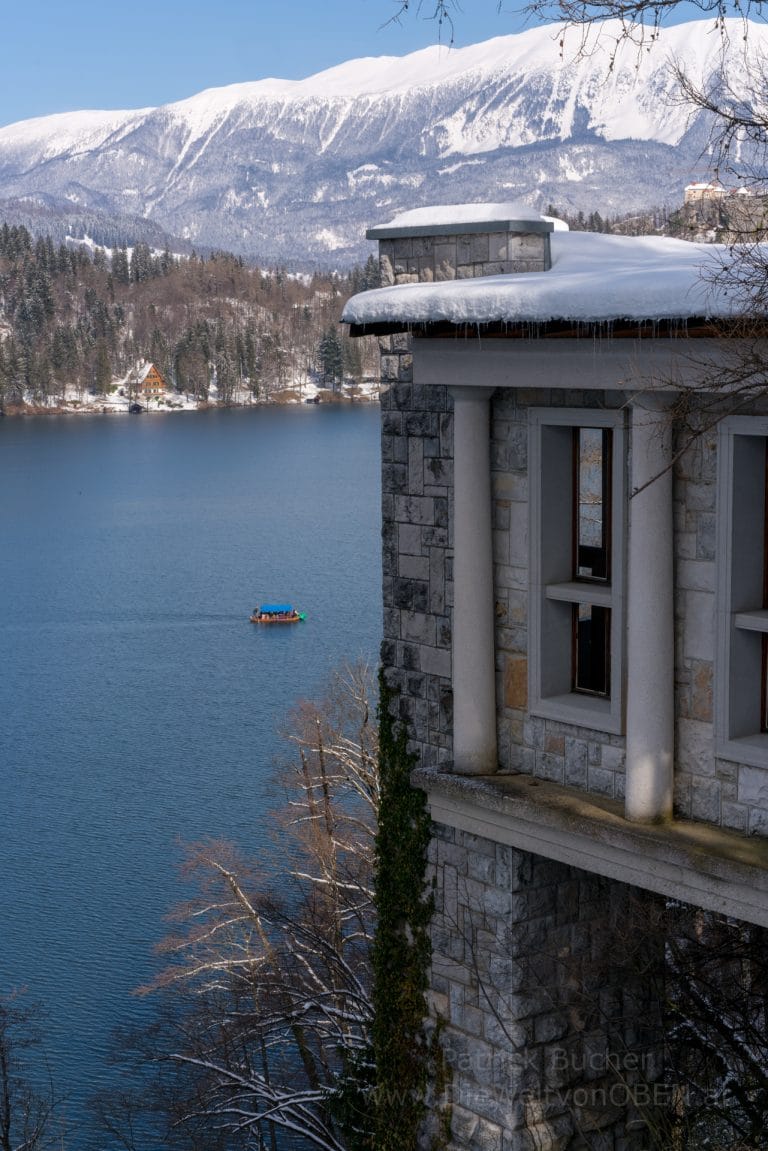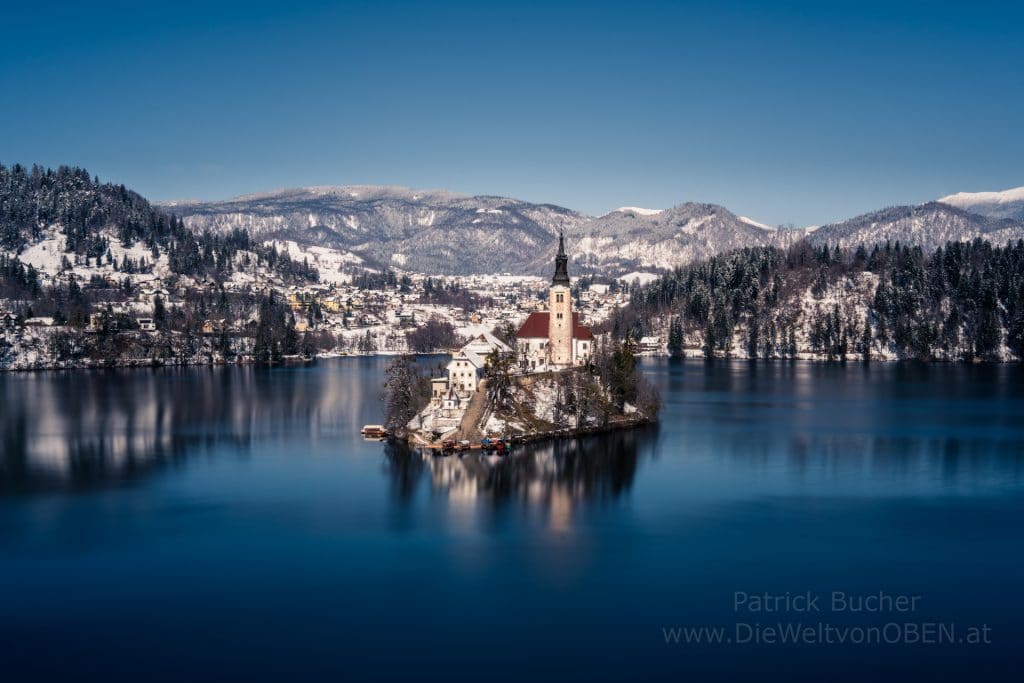 Of course we did the whole round around the lake afterwards which took us again a couple of hours – but it was 100% worth it. We have been there now twice, and honestly, we are looking forward for our next weekend there. Maybe in the colorful Autumn, one day…….
Hope you enjoyed reading this!
Below some random pictures of Bled we took during our stay.
Patrick